By Jackie Sandberg
Avian monitoring and research activities are back in action this year at the Biocore Prairie Bird Banding Observatory (BPBO)!
The Observatory, originally founded in 2001 by Dr. Mara McDonald (1947-2016), is an all-volunteer bird banding operation that monitors bird populations in the Lakeshore Nature Preserve. The Observatory is a permitted research project approved through the UW-Madison Lakeshore Nature Preserve. Banding offers a wonderful opportunity for people to see birds up close, learn about their migration and nesting patterns, and understand how natural areas enhance their biological success.
Five mist-netting dates were held between April and July 2021, producing 81 individual birds of 22 different species. Birds were caught, aged/sexed, measured, and federally banded under the direction of three main permit holders. The most common captured birds included American goldfinches and gray catbirds, but some uncommon species included black-poll warbler, Acadian flycatcher, warbling vireo, field sparrow, and an erythristic (abnormal red feather pigmentation) Baltimore oriole. In addition, 72 different bird species were observed, or present (seen or heard), during those banding days.
Nine of the total birds caught were recaptured, meaning that they had been banded in previous years, suggesting that the UW Madison Lakeshore Nature Preserve may be important to them as a regular migratory stop-over or breeding area.
Eight experienced and four new volunteer researchers worked in small teams during the first half of the summer to reduce the risk of COVID-19 exposure. However, restrictions have recently loosened this month to allow for more students to observe operations. There are five more banding dates scheduled through the fall into October, and we hope to catch many more species!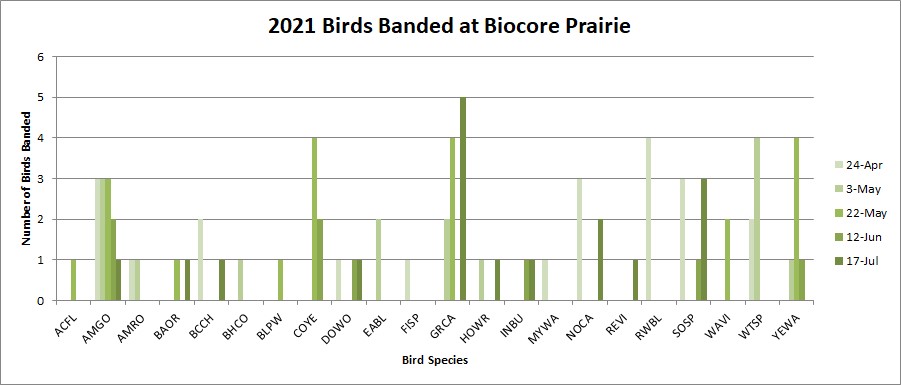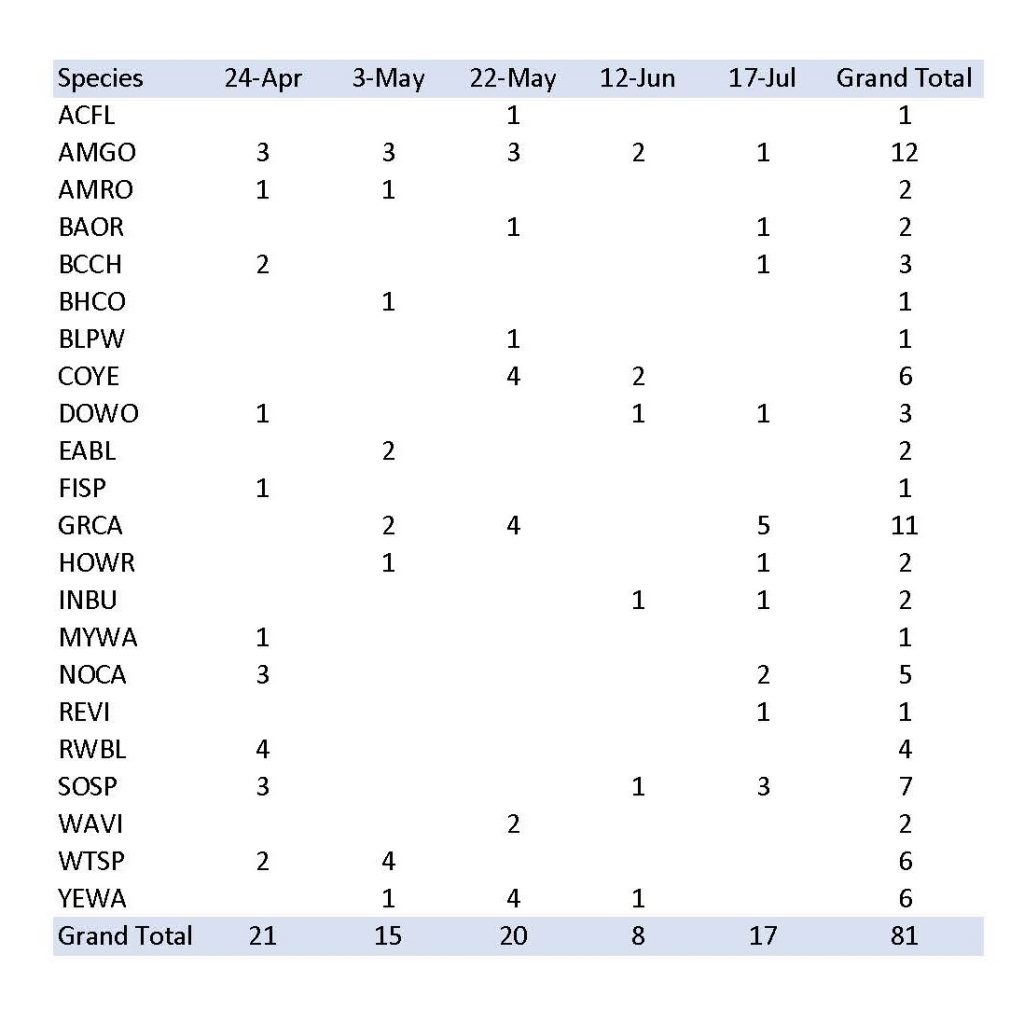 7/17/21 Banding Volunteers from left to right: Brianna Ohm (vet student), Sarah Karls (licensed wildlife rehabilitator), and Carra Farrow (Prairie Partners intern)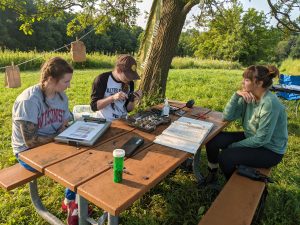 7/17/21: Erythristic (abnormal red feather pigmentation) Baltimore oriole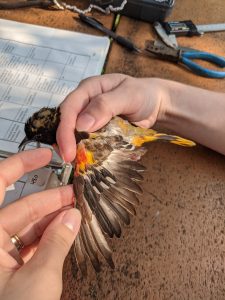 6/12/21: Mist net on the prairie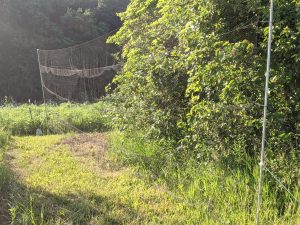 5/22/21: Warbling Vireo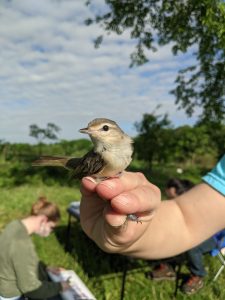 Photos and graphs provided by Jackie Sandberg