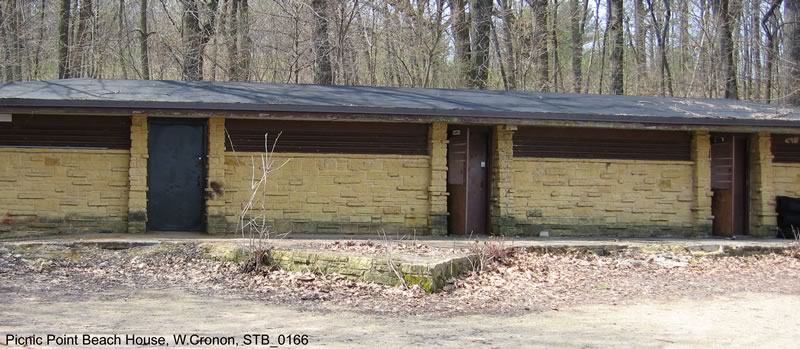 The Picnic Point Beach House (sometimes referred to as the Bath House or Change House) is located on the north side of Picnic Point just to the west of the Picnic Point Marsh along the Lake Mendota Lakeshore Path.
This single-story structure has a curious history. Its construction in 1968 was intended to provide swimmers with a bathroom facility and a place to change —yet it never opened for public use. The building was constructed using Athletic Department funds to compensate for an anticipated loss of public swimming access at Willow Beach because of a planned crew house project. (This Willow Beach crew facility was never actually constructed.)
The Picnic Point Beach House never opened because public access to the site was perceived to be too difficult and because algae blooms on Lake Mendota were becoming so severe by the late 1960s that swimming at this location came to seem much less attractive than it had been earlier in the century.
Today, the building is used for storage.