Starting Friday March 11, 2022: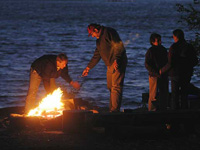 The Preserve is open from 4am to 10pm daily.
Fire circles are open and available for use.
Fire circle reservations can be made through Campus Event Services/Memorial Union
Campus Event Services will respond to your fire circle reservation request within 3 business days.
Visit the Reserve a Fire Circle page for more information.