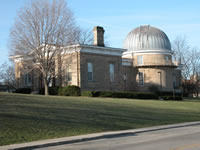 Constructed in 1877, the Washburn Observatory (now often referred to by long-time Madisonians as the "Old Observatory") was one of the most important astronomical observatories west of the Appalachians at the time it was built.
When first used, the 15.6-inch refracting telescope here was the third largest in the nation, and remained in serious scientific use for the next 80 years. The observatory is still open to the public on the first and third Wednesday of each month, and every Wednesday June through August, weather permitting, following the terms set forth by Cadwallader Colden Washburn in 1877 when he endowed the structure. Check the Department of Astronomy website for the most up-to-date observing hours.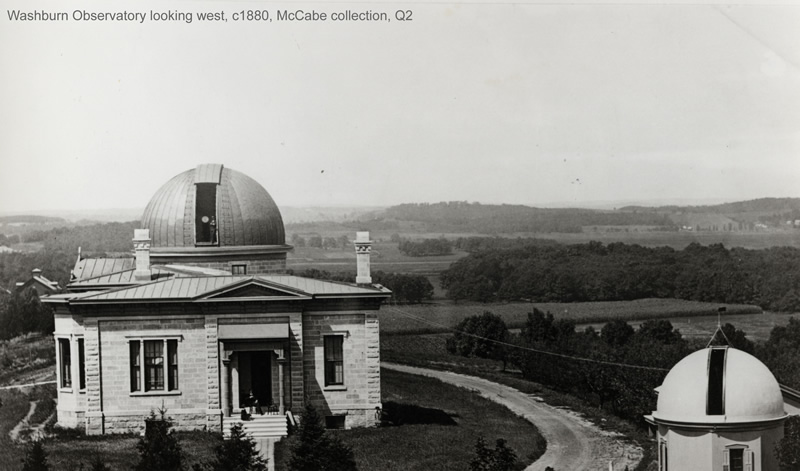 The Observatory is not within the boundaries of the Lakeshore Nature Preserve, but it is symbolically tied to the Preserve because the view from this hill is one of the defining features not just of the Preserve, but of UW-Madison and of the city of Madison itself. Just to the west are an important cluster of Indian effigy mounds.
To read more about efforts to defend this view and keep it open for future generations to enjoy, read the Parking Lot 34 page.