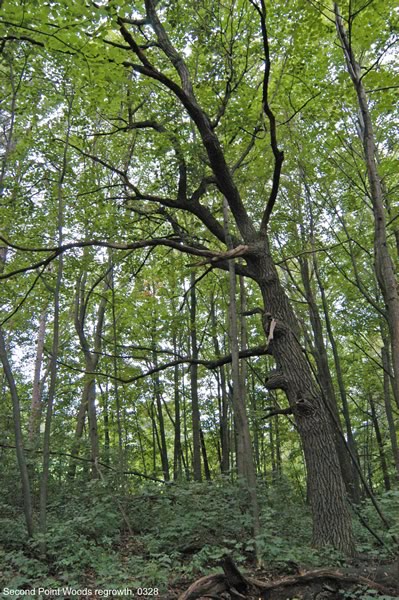 Second Point Woods is located southeast of what is today known as Frautschi Point.
Long-time Madisonians may recall that Frautschi Point was known as Second Point (Second, that is, after Picnic Point) as recently as 1989, when the Frautschi family purchased this land and donated it to the university. Second Point Woods retains the earlier name, and was originally a small wooded parcel bordered by open fields.
Over the second half of the twentieth century, the old agricultural fields surrounding the original forested core of Second Point Woods gradually filled with woody vegetation.
See if you can "read the landscape" to determine where the larger red oaks in the older parts of Second Point Woods meet the younger trees that have since grown up in the former fields.