Lake Mendota is the northernmost and largest of the four lakes in Madison, Wisconsin. The UW-Madison campus and the Lakeshore Nature Preserve are situated on the south shore of Lake Mendota.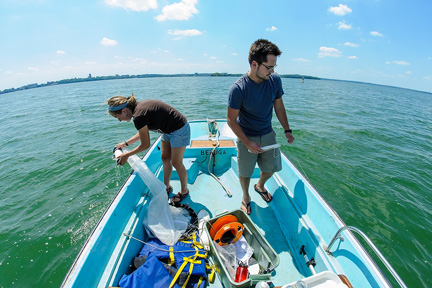 The Preserve includes 4.3 miles of Lake Mendota shoreline, roughly 1/5 of the lake's total circumference—by far the longest continuous stretch of wild shoreline anywhere on Lake Mendota. As a matter of policy, trees that fall into the lake are left to provide natural habitat for fish and other organisms.
The science of Limnology—which studies the ecology and physical dynamics of freshwater lakes—was partly conceived by Edward A. Birge on the UW-Madison campus in the late nineteenth century. Lake Mendota is now unquestionably among the most studied lakes anywhere on earth. As one of the few terrestrial ecosystems on the lake where natural processes are encouraged to operate in ways that try to minimize human impacts, the Preserve plays an essential role in protecting Madison's most famous lake.