Amelia Stevens, the daughter of prominent Madisonian Breese Stevens, lived in the house built on this site from the time of its construction in1929-30 until her death in the 1960s. She co-owned the Frautschi Point property (then known as Second Point) with her half-sister Elizabeth, who was married to Reginald Jackson, Sr.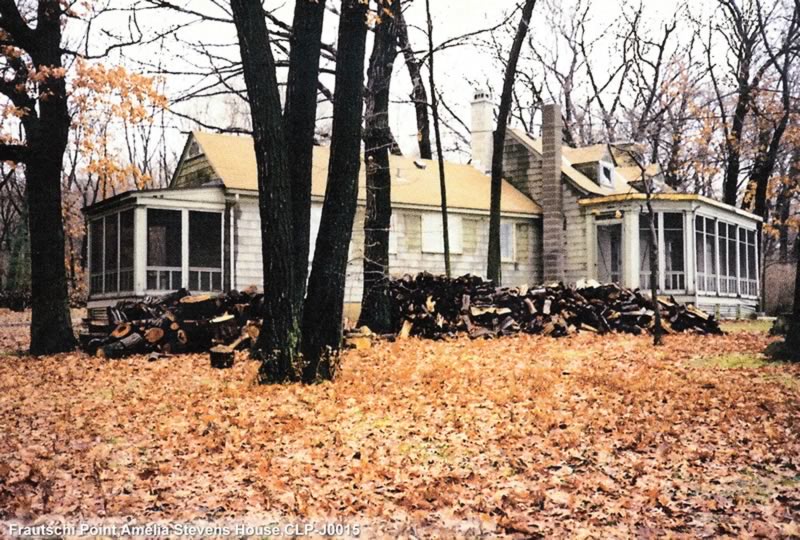 After her death, the house became available for rent. Phil Lewis (emeritus professor of landscape architecture) and his family were among the lucky renters to enjoy this cozy cottage on the lake.
By 1989, though, the building was in serious disrepair. Following an assessment of its historic value, the house was demolished by the university and the site returned to a more natural state.
Read more about Frautschi Point.