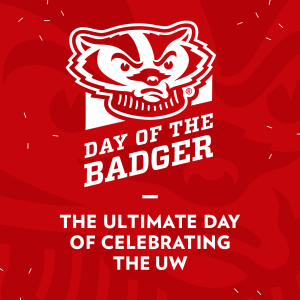 March 28-29 is Day of the Badger! A day to celebrate the UW by giving to an area that you're passionate about – like the UW Lakeshore Nature Preserve!
Visit dayofthebadger.org between Tuesday, March 28, at 10:12 a.m. and Wednesday, March  29, at 5 p.m. to make a donation.
You can double your impact when the Friends of the Lakeshore Nature Preserve match all gifts up to $4,000!
Your gifts go to:
facilitate teaching and learning
give student employees on-the-job training
help restore and manage the Preserve lands (e.g. prescribed fire, invasive plant removal, planting native plants)
engage volunteers in the work of caring for the Preserve
Thank you for your support!