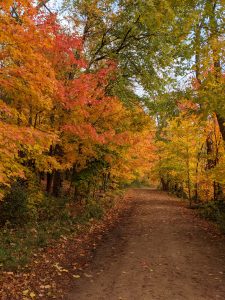 You are invited to two events on Tuesday November 1!
First, join us for a blessing ceremony at 3PM, featuring the Traditional Chief Clayton Winneshiek of the Ho-Chunk Nation, the Madtown Singers, and Chancellor Jennifer Mnookin. The ceremony will be held inside the stone wall at the entrance to Picnic Point (2000 University Bay Drive).
Complimentary parking will be available in UW Lot 130 starting at 2PM.  The site is accessible by the H. Temin Lakeshore Path and the Route 80 bus.
Then, meet up with us again at 7PM at Union South, for a public meeting to discuss a Preserve Outreach Center. Meet the design team, share your thoughts on recommendations, and learn more about the project. Check the Today in the Union (TITU) information board for room assignment.
For additional information on the proposed building project, please visit the Lakeshore Nature Preserve Outreach Center webpage.
We also invite you to learn more about the Our Shared Future initiative.
We hope to see you at both events!