Are you a student looking for part-time spring/full-time summer employment?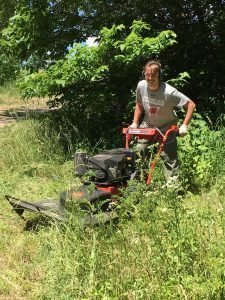 Are you majoring in a conservation or ecology related field and looking for more hands-on experience? The Lakeshore Nature Preserve is now hiring spring-summer natural areas assistants. These positions assist in land stewardship activities, especially the removal and control of invasive species within the 300-acre Lakeshore Nature Preserve on the UW-Madison campus. Gain experience in ecological restoration principles and practice, plant identification, and the use of land management equipment while contributing to the care and management of our beautiful campus natural areas.
Applications are due March 6, 2022.
Review the position descriptions for more information: Spring-Summer Student Natural Areas Assistant
For more information contact laura.wyatt@wisc.edu