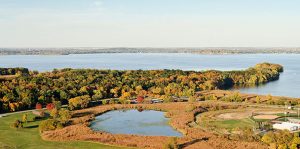 We are updating the Lakeshore Nature Preserve Master Plan and we want to hear from you!
The Lakeshore Nature Preserve master plan update intends to:
Evaluate the existing amenities, uses, land condition, and vegetation of the area.
Make recommendations regarding facility repairs, land management, and use changes.
May suggest new facilities to support the University's overall mission of education, research, and outreach.
How to participate:
IN-PERSON MEETING (PUBLIC SESSION #1) 
November 30, 2021 6:00 p.m. at Memorial Union
See the TITU for room. Meeting will be recorded and available online at: https://go.wisc.edu/fpm-preservemasterplan
INTERACTIVE MAPPING ACTIVITY
Add your thoughts, observations, and ideas at: https://go.wisc.edu/fpm-preserveinteractivemap
SEND WRITTEN COMMENTS to  campus.planning@fpm.wisc.edu
Visit the Lakeshore Nature Preserve Master Plan webpage for evolving information on public engagement opportunities throughout the planning process.