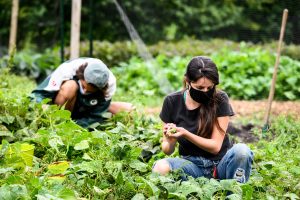 We're excited to share the Lakeshore Nature Preserve's 2020 annual report! It was a unexpected year but we made the most of it with your support.
The report features:
new student programming in the UW Mutual Aid Garden
how staff and programming adapted to the reality of COVID-19
the Friends of the Lakeshore Nature Preserve activities – virtual and otherwise
a look at the land management and facility maintenance impacts of staff and volunteers
a new tool for gathering visitation data – how many people do you think visit the Preserve?
recognition of our generous donors
a snapshot of our 2020 finances
and more…
We hope you read something that inspires you to visit and/or support the Preserve in our mission to support the teaching, research, and outreach mission of the university!