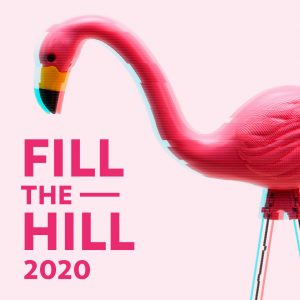 Each year the famous pink lawn flamingos flock to Bascom Hill—harkening back to a 1979 prank by the student government Pail and Shovel Party—as part of a fundraising effort to support the university.
The event returns in 2020 with a virtual flock, and for the first time the Lakeshore Nature Preserve is participating in this fun fundraising tradition, even though sandhill cranes might be more appropriate than flamingos!
While the university provides basic maintenance and management services for the 300-acre natural area, the funds for facilitating volunteer programming, critical maintenance projects, ongoing land management, and special projects rely on the generosity of many caring individuals.
Join in this fundraising tradition with a gift to the Lakeshore Nature Preserve. Every gift regardless of size is important and contributes to ensuring the preservation of this amazing place for continued research, outreach, teaching, recreation and well-being for generations to come.
Visit uwflamingos.com anytime between Wednesday, Oct. 21, at 11 a.m. CDT and Friday, Oct. 23, at 6 p.m. CDT to make a gift to support the Lakeshore Nature Preserve.
For more information about how your donation can help support the Preserve, contact the Preserve Program Manager at laura.wyatt@wisc.edu or 608-265-9275.