The UW-Madison's Lakeshore Nature Preserve will present their Draft Strategic Plan for public comment on Tuesday November 12 from 7:00-9:00 p.m. at the Memorial Union. Refreshments will be served. Check Today in the Union for room location.
The draft plan was created with input from over 650 campus and community members through a series of focus groups and an online survey conducted last spring. Lakeshore Nature Preserve Director, Gary Brown, will present the common themes from the focus groups and the key takeaways from the public survey along with the strategic priorities that came out of those findings. The presentation will be followed by time for discussion, comments, and questions from the public. The strategic plan will establish the basis for a 2020 Lakeshore Nature Preserve Facilities Master Plan.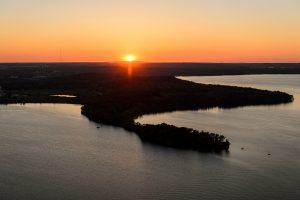 The 300-acre Lakeshore Nature Preserve is an outdoor laboratory, providing support for over 75 annual and on-going teaching and research projects across a variety of disciplines. From natural resources land management and invasive species control, to poetry and the performing arts, the Lakeshore Nature Preserve provides many of the university's faculty, staff, and students with a place right on campus to do research, teaching, and outreach outside and in nature. The Preserve is also home to the iconic Picnic Point, Temin Lakeshore Path, a large collection of archaeological sites and American Indian mounds, along with many other landscapes indicative of the history and legacy of UW-Madison.
For more information about the strategic plan public comment meeting please contact Preserve Program Manager Laura Wyatt at 608-265-9275 or laura.wyatt@wisc.edu.