The Preserve depends on many volunteers to help manage the land and support our teaching, research, and outreach mission.
We are looking for regular, on-going volunteers willing to commit to at least one year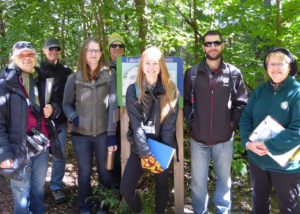 to act as: trail monitors, native plant gardeners, greeters, and administrative & development assistants.
Read the volunteer position descriptions on our Volunteer page.  For more information or to receive an application contact Bryn Scriver at 220-5560 or bryn.scriver@wisc.edu before March 1, 2018.