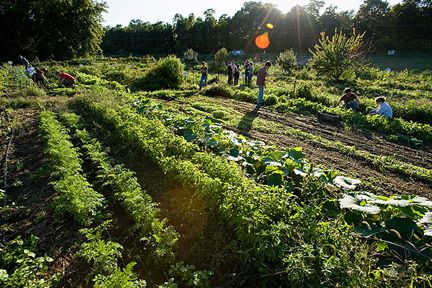 The F. H. King Students of Sustainable Agriculture, a campus organization, raises fruits, vegetables, and flowers on plots north of the Eagle Heights Community Gardens.
The group and its garden are named for a UW College of Agriculture professor, Franklin Hiram King, whose appointment was in Agricultural Physics but who later in life helped pioneer the study of organic techniques for conserving soil fertility.
Today, the students honor King's memory by practicing organic farming, conducting workshops, and promoting sustainable agriculture.
Visit the F.H. King Students of Sustainable Agriculture website…