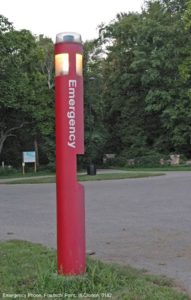 Emergency phones are located at the Frautschi Point Parking Lot near the Eagle Heights Apartments, the Lakeshore Path near the Social Sciences building, and at the entrance to Picnic Point.
See emergency phone locations on the interactive map by selecting WAYFINDING > Visitor Amenities.
If away from the emergency phone, dial 911.